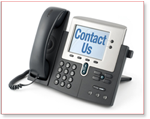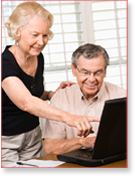 Contact us

WatchmeDad, LLC
3221 Hulen St. Suite F
Fort Worth TX 76107

Email:support@watchmesports.com

Common Issue Solutions:WMS Help PDF

Video Help:Video Help




Technical Support
support@watchmesports.com




WatchmeSports.com provides producers and sports directors with the software and data services needed to stream their events and tournaments. This support phone line and email is for the use of these directors and producers as well as public inquiries into the use of our services. if you are needing information about a specific event then you will need to contact the producer of the event directly as we do not have information on the status of any specific event. To find the producer information for an event click on the event in question and look for a Producer Information link highlighted in blue at the bottom of the screen. Clicking on this link will display the producer contact info for that specific event.


Warning: include(C:\Inetpub\vhosts\watchmesports.com\httpdocs/templates/_launchfooter.php) [function.include]: failed to open stream: No such file or directory in C:\Inetpub\vhosts\watchmesports.com\httpdocs\content\contactus.php on line 103

Warning: include(C:\Inetpub\vhosts\watchmesports.com\httpdocs/templates/_launchfooter.php) [function.include]: failed to open stream: No such file or directory in C:\Inetpub\vhosts\watchmesports.com\httpdocs\content\contactus.php on line 103

Warning: include() [function.include]: Failed opening 'C:\Inetpub\vhosts\watchmesports.com\httpdocs/templates/_launchfooter.php' for inclusion (include_path='.;./includes;./pear') in C:\Inetpub\vhosts\watchmesports.com\httpdocs\content\contactus.php on line 103