News
Home
> Boxing News: Sergey Kovalev vs. Anthony Yarde being planned for June 29 in Russia on ESPN
Boxing News: Sergey Kovalev vs. Anthony Yarde being planned for June 29 in Russia on ESPN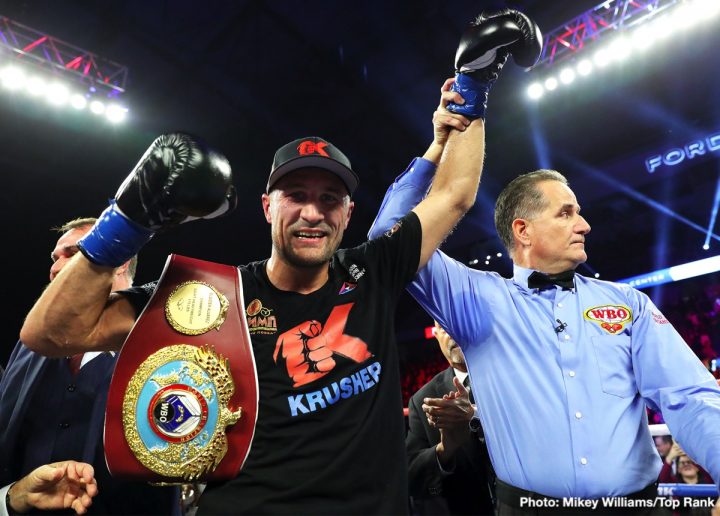 Kovalev vs. Yarden will be taking place on the same day as the June 29th fight between WBO middleweight champion Demetrius Andrade and Maciej Sulecki on DAZN. However, that fight will be taking place later in the evening on the 29th, so it won't conflict with the Kovalev-Yarde fight.
There are some boxing fans that think that Yarde will find a way to get out of the fight at the last minute. That would be a weak move on Yarde's part if he had second thoughts about taking this fight. The thing is, if Yarde suffers an injury in training and pulls out of the fight, the fans are going to suspect that he's ducked the fight even if the injury were legit.
This is a tremendous step up in class for the 27-year-old Yarde in taking on a fighter with the kind of top level experience that Kovalev possesses. Yarde's best fights thus far have come against these guys: Walter Gabriel Sequeira, Travis Reeves, Dariusz Sek, Tony Averlant, Nikola Sjekloca, Norbert Nemesapati and Richard Baranyi. Those are fighters that are more second tier level guys, and not true world class guys. It would have been better if Yarde's management let him get some more experience before they had him fight for a world title against Kovalev.